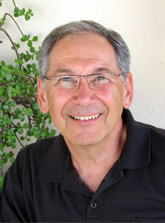 Rabbi Ron Aigen, is the spiritual leader of Congregation Dorshei Emet in Montreal where he directs the EMET Centre for Spirituality, Ethics and Culture. A native of Brooklyn, New York, he is a graduate of the Reconstructionist Rabbinical College, and was awarded a Doctor of Divinity in 2001. He is a fellow of the Institute for Jewish Spirituality, and a Rabbinic Fellow of the Shalom Hartman Institute in Jerusalem.
Rabbi Aigen currently serves as President of the Montreal Board of Rabbis, and has served as President of the Reconstructionist Rabbinical Association and Chair of the Montreal Federation's Commission on Continuity and Culture.
Other publications include the widely acclaimed Siddur Hadesh Yameinu/Renew Our Days: A Book of Jewish Prayer and Meditation, and Mahzor Hadesh Yameinu: A Prayer-Cycle for Days of Awe. To order these publications or the Wellsprings of Freedom: The Renew Our Days Haggadah, click Order Now!
He is married and the father of three children.